Many of you will recall that after Miss Pick Up's engine failure on Loch Ness in October 2020, the Catalina and its crew were rescued by the volunteer team from the Loch Ness RNLI Lifeboat Station.
Through the generosity of one of our members, the Catalina Society has today become a RNLI LIFESAVER in its own right and will be making a regular contribution to the RNLI charity. The anonymous member wanted to thank the RNLI in this way for saving their favourite aircraft and will be providing the financial contribution.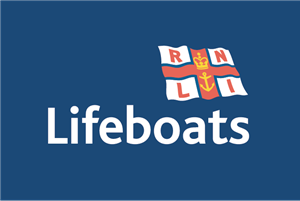 The RNLI told us "You're standing proudly with the crew because you care about saving lives. We just can't thank you enough. Your generous support will make a huge difference to all kinds of people, every day. You're giving everyone the best chance of enjoying the water safely, giving children around the world a chance at life. You're giving lifeboat crews and lifeguards everything they need to save lives safely – and peace of mind to the loved ones they leave behind. You're giving hope and relief to the people they rescue and their families. And you're bringing us closer to a world where no one drowns."
"The RNLI is a charity. Lifeboat volunteers are ordinary people doing extraordinary things and are on call 24/7. That's why your generous gift means everything. You empower them to brave the harshest conditions, time after time. And your commitment means that the RNLI can continue running 238 lifeboat stations around the UK and Ireland and provide thousands of crew members with the kit and training they need to save others. It's why the crews admire you as much as you admire them."
Photo by Crew Chief David Legg shows the Loch Ness RNLI team towing Miss Pick Up to a safe mooring on Loch Ness, October 17th, 2020. Text by Crew Chief Trevor Birch.