Latest News
Exclusive World Catalina News (WCN)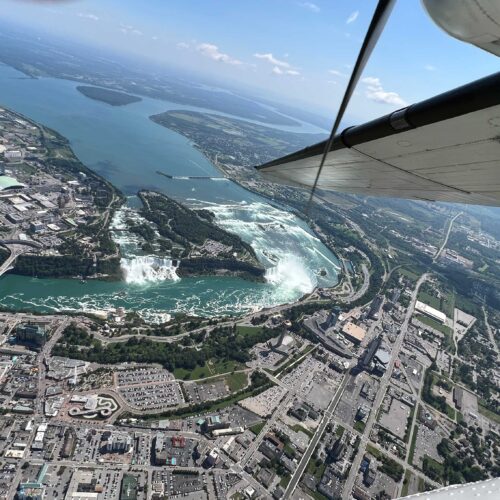 World Catalina News – November 2023
This feature started to appear in print version of  The Catalina News to update a multi-part list of worldwide Catalina and Canso survivors that had previously been published in the magazine's early issues.  This edition…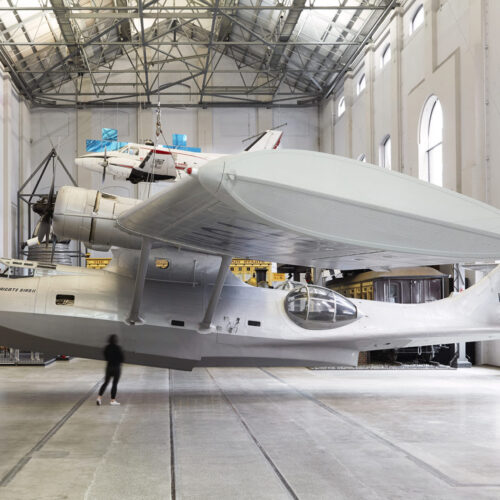 World Catalina News – July 2023
Many surviving Catalinas around the world are now, or about to be, 80 years old although some will have to wait until next year.  For such an old aircraft, there is still plenty of news…
Our Objectives
To keep a Catalina flying boat airworthy at Duxford for the foreseeable future.
To help "the golden era of aviation" remain alive today.
Our Reasons
To remind everyone of the service given by the Catalina and her crews in former years.
To inspire the younger generations with the wonders of aviation in general and the remarkable achievements of the Catalina in particular.
Our Methods
To display the Catalina on the ground and in flight, to a wide audience.
To allow individuals to fly in the Catalina, whenever possible.
Join the Catalina Society
The Catalina Society is the supporters club for the PBY5A Catalina. Our aim is to keep this beautiful old flying boat airworthy for many years to come. By forming the society, we have brought together people who share our aim. But more importantly, you will be joining a dedicated group of enthusiasts who can proudly associate themselves with their aircraft.
The Catalina Society Memberships
Latest Press & Video
Recent Catalina Press & Video Articles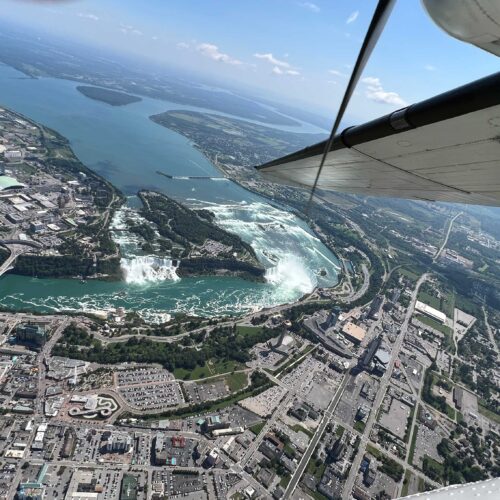 World Catalina News – November 2023
This feature started to appear in print version of  The Catalina News to update a multi-part list of worldwide Catalina and Canso survivors that had previously been published in the magazine's early issues.  This edition…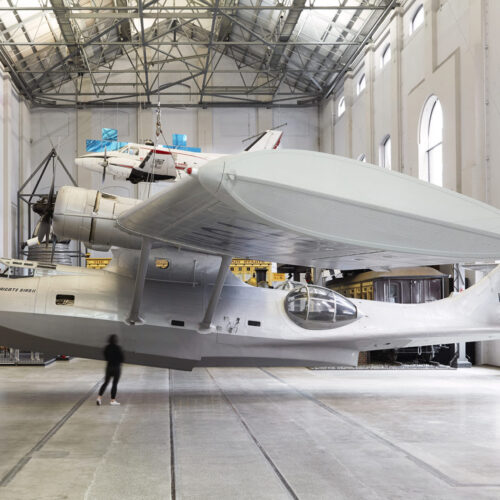 World Catalina News – July 2023
Many surviving Catalinas around the world are now, or about to be, 80 years old although some will have to wait until next year.  For such an old aircraft, there is still plenty of news…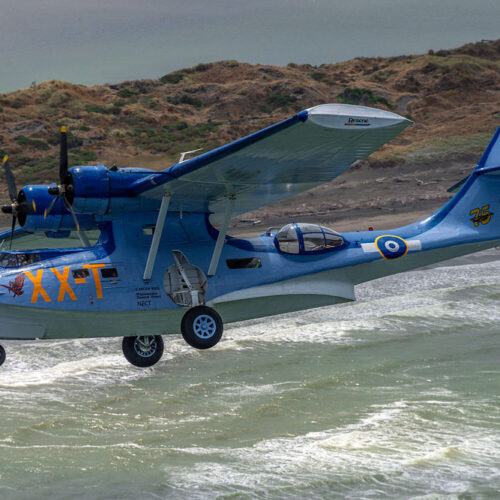 World Catalina News – November 2022
There has been a surprising amount of news about Catalinas around the world since my last report, some of which is quite significant. This report is adapted from the version include in the latest edition…
The latest World Catalina News
Keep up to date with all the latest news from around the globe in our bi-annual edition of: World Catalina News authored by our very own Cat Pack Member and renowned PBY Catalina Author, David Legg.
The Catalina News is published twice a year and contains many fascinating articles and latest news concerning Catalina operations worldwide and flying boats in general.
Latest World Catalina News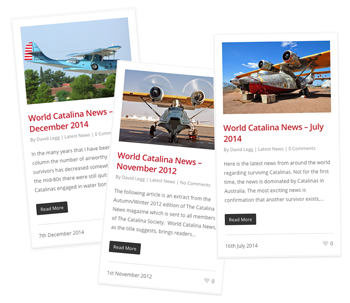 Join The Society
Thinking of joining and supporting us? There are many advantages and benefits of joining The Catalina Society. Learn more about all the benefits in our Memberships page.
News & Press
Keep up to date with the latest Catalina going's on around the World in our News and Press sections, as well as our thriving Facebook Community.
Catalina Gift Shop
We have a great selection of models, kits, key rings, photographs, postcards, tea towels and much more in our online store. Grab someone a gift and help support us!
See G-PBYA Flying
The best way to experience a PBY Catalina is to see one in action in the air! Check out our Events Calendar page to see our Airshow Schedule.