Published: 14 July, 2013

Print
After the rather downbeat nature of our last bulletin when I reported on the final demise of a couple of Catalina airframes, this current report is rather more optimistic in nature and includes news of two Catalinas that have returned to the air again after quite long sojourns on the ground.

First, and closest to home, is the former Greenpeace PBY-5A Catalina N423RS.  Originally a US Navy aircraft and later used extensively as a survey 'plane, mainly in Canada, it went on to fly parties of sport fishermen on charters in North America.  Then, rather ironically, it was acquired for operation by Greenpeace who used it to police illegal fishing activity off the coasts of southern Spain.  When that role came to an end, N423RS was flown to Duxford in the late-Summer of 1998 and for a while it was looked after by our own engineer Garry Short whilst a buyer was found.  Society members with long memories may recall that it was this aircraft that Plane Sailing used in a fund-raising 'tug' down the Duxford runway when we were considering options for acquiring our second aircraft.  In due course, it was sold to the group who were attempting to rebuild our original Catalina at Lee-on-the Solent in Hampshire and it was flown there only to enter a period of prolonged storage.  This period only ended in when it was flown to another new owner at North Weald in Essex on December 8th, 2009.  It remained un-flown at North Weald until, on March 5th this year, it took to the skies for the short 'hop' across the Thames Estuary to Biggin Hill in Kent.  On the 25th, it was towed into the hangars of RAS who will be replacing some of the skinning on the wings, installing rear hull blisters (rescued a few years back from our old Catalina VP-BPS) and re-spraying it.  The intention is that in due course it will fly to the USA for it current owner.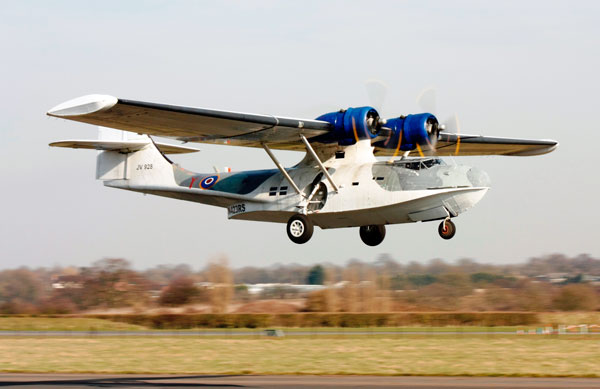 N423RS leaves its long-term home of North Weald for Biggin Hill on March 5th this year
Photo: Tony Harmsworth
Continue reading the rest of the article >>
View Comments (7)
---

Published: 5 November, 2012

Print
The following article is an extract from the Autumn/Winter 2012 edition of The Catalina News magazine which is sent to all members of The Catalina Society.  World Catalina News, as the title suggests, brings readers up-to-date with happenings in the world of surviving Catalinas.
The biggest - and certainly the saddest - news this time around concerns the final demise of Plane Sailing's old Catalina G-BLSC/VR-BPS/VP-BPS.  Many of you will know that we operated this Wright Cyclone-powered 'Super Cat' from early-1985 until the end of July 1998 when it was damaged beyond economic repair in an accident on Southampton Water.  During those thirteen years, it had become a much-loved air show 'star', much like our present day Miss Pick Up is now.  After its accident, it passed into new hands and Plane Sailing had no further connection with it.  The damaged airframe was moved around the south of England, being variously located at Hamble, Lasham and Lee-on-the Solent.  Although some work was carried out on the damaged Cat', the prospect of it flying again never became a reality and indeed it suffered further, weather-related damage during its time in open storage at Lasham.  Eventually, the owners, Super Cat Restorations, threw in the towel and in due course the dismantled airframe travelled to Dublin in the Republic of Ireland where it was stored at Weston airfield.  The new owner's intention was that it would form part of a museum but this project never saw fruition and the poor old Catalina remained outdoors, prey to the elements and at one point being blown onto its tail by high winds.  Some months ago, the airport itself suffered financial problems and was put up for sale by its receiver.  This event may not be entirely un-connected with the fact that, in late-June, the Catalina was bulldozed into scrap.  Presumably, someone owed money to someone else and scrap metal value was seen as the only way of recovery.  This is a terribly sad end to a wonderful aircraft, one that was held dear by many of us when we were able to fly in it back in the '80s and '90s.  It seems amazing that it could not be saved but quite likely that very few people knew this act of vandalism was going to happen until it was too late.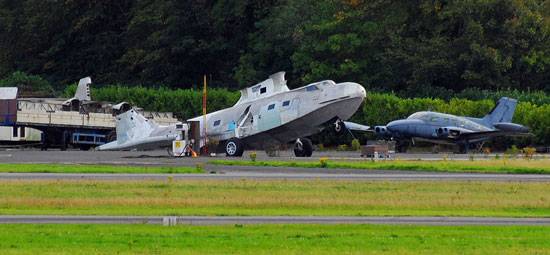 A long lens shot of the former Super Catalina Restorations and Plane Sailing Catalina at Weston, Dublin after being blown onto its tail but before the scrapman set to work
.
Continue reading the rest of the article >>
View Comments (2)
---

Published: 16 July, 2012

Print
As usual, we bring you the latest Catalina news from around the globe, adapted from the version published in the most recent edition of The Catalina News magazine.
Sadly, news from 'down under' about The Catalina Club of New Zealand's Catalina ZK-PBY (formerly a RCAF Canso A, serial 11054) is not particularly good.  Due to structural issues, the aircraft has not been able to fly over the winter air show season and is currently grounded.  Work is required to remove corrosion from parts of the wing although apparently the spars are intact.  As major work will be required to rectify the situation, it is planned to recover the fabric rear section of the wing at the same time.  The following details were passed on by Lawrence Acket of the Catalina Club at the beginning of April: "The Catalina Club is determined to return the aircraft to airworthy condition.  The repairs to the aircraft are not difficult to undertake; however the labour required is expected to be significant due to the size of the sections of wing parts.  Currently the organisation is investigating the most feasible way of restoring the aircraft which includes possibly obtaining parts from a 'donor' Catalina.  Meantime the organisation is investigating if there are suitable candidates around the world to offer spare wing components.  The cost of repairs is beyond the organisation's means so we will be launching a fundraising campaign to return ZK-PBY to airworthiness.  ZK-PBY is a rare and historic aircraft and the Catalina Club of New Zealand have operated it successfully for the last 17 years and without commercial sponsorship for the last ten.  The aircraft has had no association with former sponsor Mainfreight for a number of years now and it has only been through the hard work of the dedicated members of the non-profit organisation that has kept the aircraft displayed at most aviation events around the country.  Regrettably the support to house some of the heavier NZ warbirds in a hangar has not materialised and this has led to increased maintenance requirements for the Catalina as a result.  New Zealand is extremely fortunate to be home to such a significant aircraft that made a huge contribution to WWII.  The New Zealand Catalina has been the only active warbird painted to represent the efforts of the RNZAF in the Pacific for a number of years.  It is the only airworthy PBY-5A model that is based in the Southern Hemisphere (others in Australia are PBY-6As - Ed.) and it is one of only a handful of Catalinas now operational worldwide."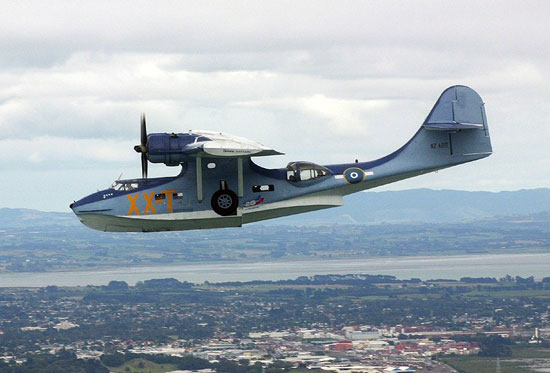 The Catalina Club of New Zealand's Canso A ZK-PBY painted as RNZAF NZ4017/XX-T and photographed in happier times.  It is hoped that it will not be grounded for too long.
Continue reading the rest of the article >>
View Comments (0)
---

Published: 26 April, 2012

Print
October 2nd 2011 saw our first Catalina Taxi Ride at Duxford Airfield, our home base. On what turned out to be a glorious early-Autumn day, the event seems to have been a resounding success for those involved and is likely to be repeated. Here is a report on what took place.
All our happy Taxi Ride passengers and guests in the Comet Room at Duxford – and they hadn't even seen the Catalina at that point!
Photo: David Legg
Continue reading the rest of the article >>
View Comments (0)
---

Published: 9 February, 2012

Print
You can now get hold of Official Catalina Society Apparel!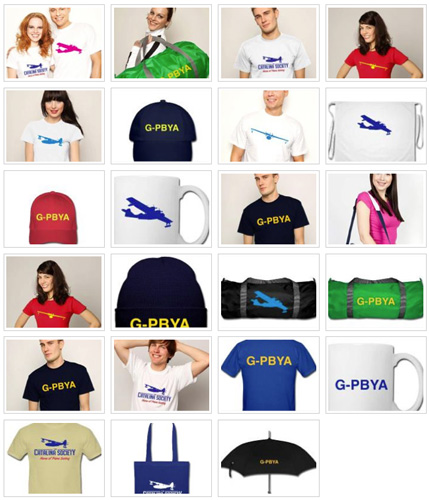 Choose you own colours, design, size:
Continue reading the rest of the article >>
View Comments (3)
---

Published: 9 February, 2012

Print
We've just set up our new Facebook Catalina Society Page!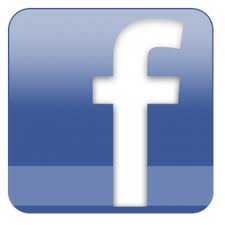 Visit our page directly on Facebook here!

We hope you enjoy using it!



Continue reading the rest of the article >>
View Comments (1)
---

Published: 26 January, 2012

Print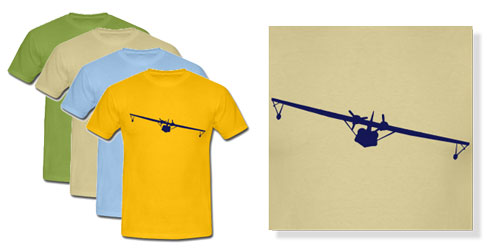 PBY Catalina T-shirts available from Spreadshirt
Available in 19 different colours
For Men & Women

Classic T-Shirt Classic-cut

100% cotton
SM, M, L, XL sizes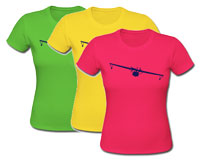 Continue reading the rest of the article >>
View Comments (5)
---

Published: 13 January, 2012

Print
Events around the world continue to keep me busy updating individual Catalina histories and once again there is no shortage of things to report on in this edition.
Firstly, some European news.  The US-registered, former Royal Canadian Air Force Canso A N9767 has been carrying out some flying this year but things have not gone entirely to plan!  It suffered a nose-wheel collapse at Dijon on July 3rd after its gear actuator broke but it did manage to appear at the Sion air show in Switzerland in September after spending some time at Lausanne the month before.  It then flew across to Northern Ireland to take part in the Fermanagh Seaplane Festival alongside our own Catalina in late-September.  Unfortunately, N9767's first foray out onto the water ended in some embarrassment for the crew and the end of her active participation in the event.  After a somewhat fast approach, a landing was successfully pulled off after which the crew shut down both engines without first securing the aircraft to a buoy.  Almost inevitably, this ended unhappily with the Cat' drifting back in the breeze until its reverse progress was brought to a halt by a yacht's mast!  Eventually, after a long delay, N9767 finally flew back to France on December 2nd .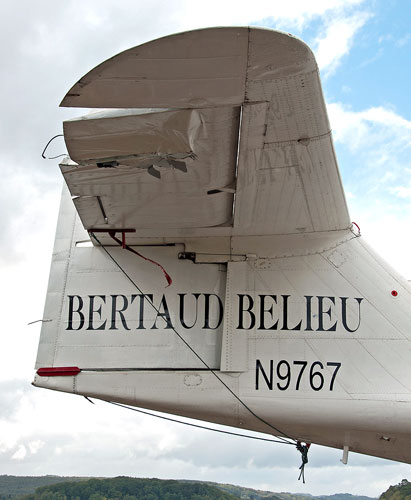 Canso A N9767 at the Fermanagh event this Summer after its argument with a yacht.  The elevator damage is clearly evident
Meanwhile, the news from Holland is scarcely better.  PBY-5A Catalina PH-PBY has remained grounded at Lelystad for the second season in succession due to various administrative and engineering issues.  This has meant that it has not been able to carry out passenger rides as in previous years.  According to its operators, November 15th marks PH-PBY's 70th birthday and the Dutch Friends of the Catalina were planning to mark the occasion with a gathering at its base although they will no doubt be very disappointed that this anniversary will not be a flying one.  Further enquiries about this celebration event brought no response from the organisers.  As BuAer2459 of the US Navy, PH-PBY was credited with destroying no less than 3 U-boats.


Continue reading the rest of the article >>
View Comments (0)
---

Published: 24 August, 2011

Print
Photo: David Legg

Get yourself a seat on the Catalina & feel the thrill of 2,400 hp of Pratt & Whitney radial engines – a unique and exclusive opportunity to experience the sights, smells and sounds of a World War II flying boat with the engines running as you taxi down the runway...

DUXFORD, SUNDAY OCTOBER 2ND 2011

Book now! Only 24 tickets available – first come first served.

Each participant receives a guided tour of the aircraft & a full safety briefing from our experienced crew.

You will be on board as the engines are started & take part in high power engine run-ups.

The aircraft will line up on the threshold and taxi down the runway.

Enjoy a unique view of Duxford from our observation blisters & see the pilots at the controls.
This exciting event also includes a full days programme at our home base of Duxford, all included in the cost of the taxi ride. This will feature -

A delicious lunch in the Museum's new Airspace conference facilities.

An illustrated presentation about Catalinas from our historian David Legg.

Pilots and crew will be on hand all day to "talk PBYs" & answer your questions.

You will receive a certificate as a reminder of your experience.

Admission to the IWM Duxford is also included in the price so you are free to explore the Museum's world famous collection during the day.
How to book
To book please e-mail David Legg at here or call 07774 026 045. Full details and itinerary will be supplied two weeks in advance of the event.


The ticket price for the Taxi Ride Day is only Ł150. Included in the cost is one years membership of the Catalina Society.
Catalina Society members will benefit from a lower rate of GBP 135, and current Society members are also welcome to invite family or guests at this discounted rate. (Society membership is GBP 15 per year – more details here.


This will be our first Catalina Taxi Ride Day - the aim of the day is to provide you with a unique experience and raise funds towards the future upkeep of our Catalina. You will help us to keep our wonderful aircraft in airworthy condition and we look forward to welcoming you at Duxford.


Whilst it is a dream of many to fly in a Catalina, we are unable to carry paying passengers in the air, so we are offering you the next best thing... Therefore, please note that this is a taxi ride, and not a flight.
Continue reading the rest of the article >>
View Comments (3)
---

Published: 1 July, 2011

Print
There is no imminent danger of this column being discontinued as the world's surviving population of Catalinas continues to generate news.  Indeed, two items in the last issue were out of date by the time they appeared so I start with updates related to those aircraft.  One word of explanation - when I describe the individual Catalinas and Cansos etc in these news items, I invariably use the designation that was assigned to the aircraft when it was built.  This provides a consistency of approach but it does not necessarily tally with the way that the aircraft is described by the authorities in the register of the country of registration.



Not long after the Dutch PBY-5A PH-PBY returned the airworthy Catalina population in Europe to two last year (I'm not counting N423RS at North Weald at present), the number was further increased to three when, on a snowy December 22nd, Canso A N9767 was ferried the short distance from its long-term home at Paris-Orly to its new base at Melun-Villaroche.  Following delays due to the adverse weather, N9767 was finally flown out of Orly at 13.00 hours UTC on December 22nd with Chris Gozzienne at the controls, assisted by L Blaise and B Therbault.  It had not previously flown for many years although it had been looked after well.  The project to return the aircraft to the skies was helped by well-known Catalina engineering specialist Mark Edwards/Air Venture Ltd and was in part necessitated by the need to vacate the airport at Orly.  The Canso, previously owned by Franklin Devaux, is currently registered to Southern Aircraft Consultancy Inc Trustee (a UK-based company that specialises in providing Individual Trust Agreements to non US citizens to enable them to legally register their aircraft on the American "N" register) but the aircraft is in fact owned by the Paris-based Catalina Air Trust.  Although the US registration N9767, based on its original RCAF serial 9767, had been reserved for sometime, it was only formally taken up on November 19th 2010 having been cancelled from the Canadian register (as C-FCRR) back in October 2005.  Although details are sparse, it has been announced that N9767 will be repainted in its original RCAF camouflage scheme and air display bookings will be sought.


Photo: Jacques Guillem
N9767 gets airborne for the first time in many years from a snowy Orly's runway on December 22nd, destination Melun-Villaroche
Continue reading the rest of the article >>
View Comments (0)
---