Help us continue to support the heritage of the PBY CatalinaAll donations gratefully received
Please click the link below to make a donation to us:
Welcome to The Catalina Society
---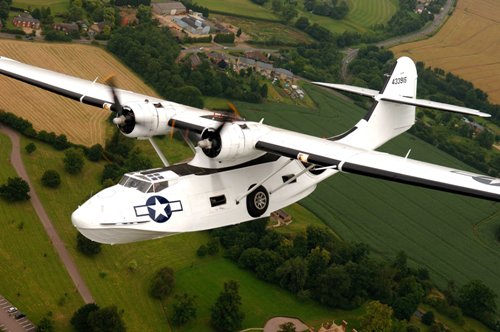 Photo: Richard Paver & Damien Burke
The Catalina Society is the supporters club for the PBY5A Catalina
Our aim is to keep this beautiful old flying boat airworthy for many years to come. By forming the society, we have brought together people who share our aim. But more importantly, you will be joining a dedicated group of enthusiasts who can proudly associate themselves with their aircraft.
Catalina World Events
---
| | | | |
| --- | --- | --- | --- |
| Air Show Name | Start Date: | | Venue |
| Stauning display | 22 August, 2015 | 6900 Skjern | Stauning display |
| Stauning display | 23 August, 2015 | 6900 Skjern | Stauning display |
| Scottish Airshow | 5 September, 2015 | Ayr Seafront | Scottish Airshow |
| Scottish Airshow | 6 September, 2015 | Glasgow Prestwick Airport | Scottish Airshow |
| Roskilde Airshow 2015 | 15 August, 2015 | Roskilde Airport Copenhagen | Roskilde Airshow 2015 |
| Roskilde Airshow 2015 | 16 August, 2015 | Roskilde Airport Copenhagen | Roskilde Airshow 2015 |
| Festa al Cel 2015 | 20 September, 2015 | Barcelona | Festa al Cel 2015 |
| Festa al Cel 2015 | 19 September, 2015 | Barcelona | Festa al Cel 2015 |
| Féria de l'Air 2015 Nīmes-Garons | 26 September, 2015 | Nīmes-Garons | Féria de l'Air 2015 Nīmes-Garons |
| Féria de l'Air 2015 Nīmes-Garons | 27 September, 2015 | Nīmes-Garons | Féria de l'Air 2015 Nīmes-Garons |